Car Rental Service
The famous Golden Triangle Tour By Car is one of the surveyors of Indians with Jaipur, Rajasthan's capital. Golden Triangle Tour starts from the daunting mega-metropolis of Delhi, with its majestic Mughal heritage, and then It defines the city of Taj Mahal, one of the most famous tombs in the world, with its grand Mughal heritage at the angles of Agra.The triangle was complete in Jaipur - a city painted with pink. Jaipur have some of the most colorful markets in India. Jaipur is the gateway of Rajasthan, and once you enter in a palace, you have entered a medieval fort, and you will want to experience more.
Rajasthan Leafes provide Golden Triangle Tour By Car If you are planning a travel to India. we have the highly skilled driver.To add to your pleasure, we avail the drivers who are well-versed with this city and know everything about it. Therefore, they will also serve you as a guide. Based on the number of people with you and your budget and choice, we present a car that meets the best requirements. There are dozens of luxury, standard, deluxe and SUV vehicles in our fleet.Rajasthan Leafes provides best car rental deals and discount on Jaipur Delhi taxi service, Jaipur Agra taxi service, Jaipur Ranthambore taxi service, Jaipur Jodhpur taxi service, Jaipur Udaipur taxi service.
Tata Indigo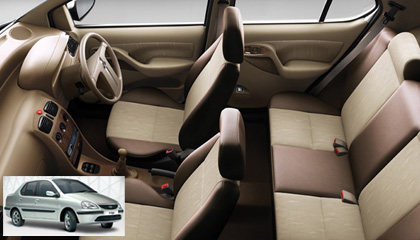 ---
Toyota Etios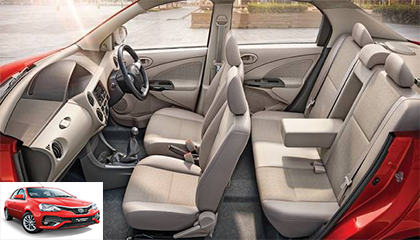 ---
Toyota Innova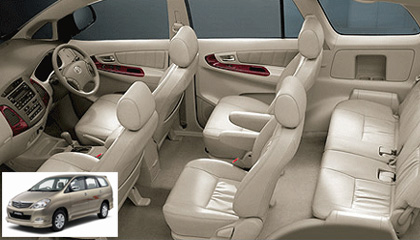 ---
Services Included
A nice and comfortable Air Condition Car for you, having sufficient space for your luggage also, including Fuel, Insurance, Toll Taxes, All State Taxes, Parking and all transport related expense.
The cars & coaches are well maintained and equipped with first-aid box, sufficient tools & spares etc.
Drivers food and lodging.
Our Chauffeurs are simpatico, courteous, polite, co-operative, well uniformed and punctual and have in-depth knowledge about geographically.
A very good friendly professional driver who will have very good geographical knowledge of this area and will able to speak normal English to communicate with you.
Car will be with you from your arrival till Departure and you can stop as par your Choices to some Places on the way for photography.
Our all the drivers has Mobile Phones.
We can put ice box on demand if you want that will be without any extra cost.